Acid Proof Brick Lining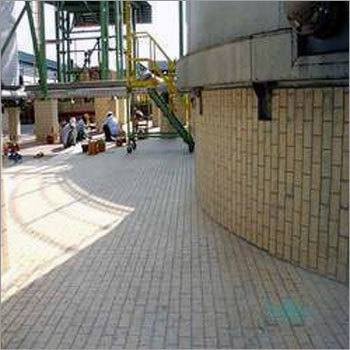 Acid Proof Brick Lining
Price And Quantity
Product Specifications
Product Description
Acid Proof Brick Lining is designed and manufactured by our skilled workers, by making use of premium grade of raw materials and latest technology. This lining is rendered using best quality inputs. This lining is known for its unique features such as high quality work, on time execution, simple to use, and highly durable in nature. Acid Proof Brick Lining is available in various types for cater the client's needs at most reasonable rates. This brick lining requires less maintenance and operating costs. This product is very cost effective and can be easily purchased by our eminent clients at nominal pricing, in bulk quantities.
Frequently Asked Questions
1. Acid proof lining, what is it?
Ans - A high level of acid resistance, high density, strong resistance to abrasion, and high compressive strength are all characteristics that an acid-proof brick should have in general. Building with bricks that can bear such loads and strains is necessary for brick work that is subject to temperature variations.
2. What are acid resistant bricks?
Ans - Acid brick, also known as acid resistant brick, is a type of masonry brick that has been carefully constructed to be both chemically and thermally resistant. High silica shale is used to make acid brick, which is then burnt at temperatures greater than those used to make regular brick.
3. What sets lining and coating apart from one another?
Ans - A coating is characterised as an exterior made of a distinct material. This will stop outside toxins from getting inside the building. The main distinction between a coating and a liner is that a coating's goal is to protect the outside surface of a building or surface.
4. Bricks that are acid-resistant in thickness?
Ans - Acid-Resistant Brick Lining
Product information 75mm thickness. Brick lining is one type of acid proof lining.